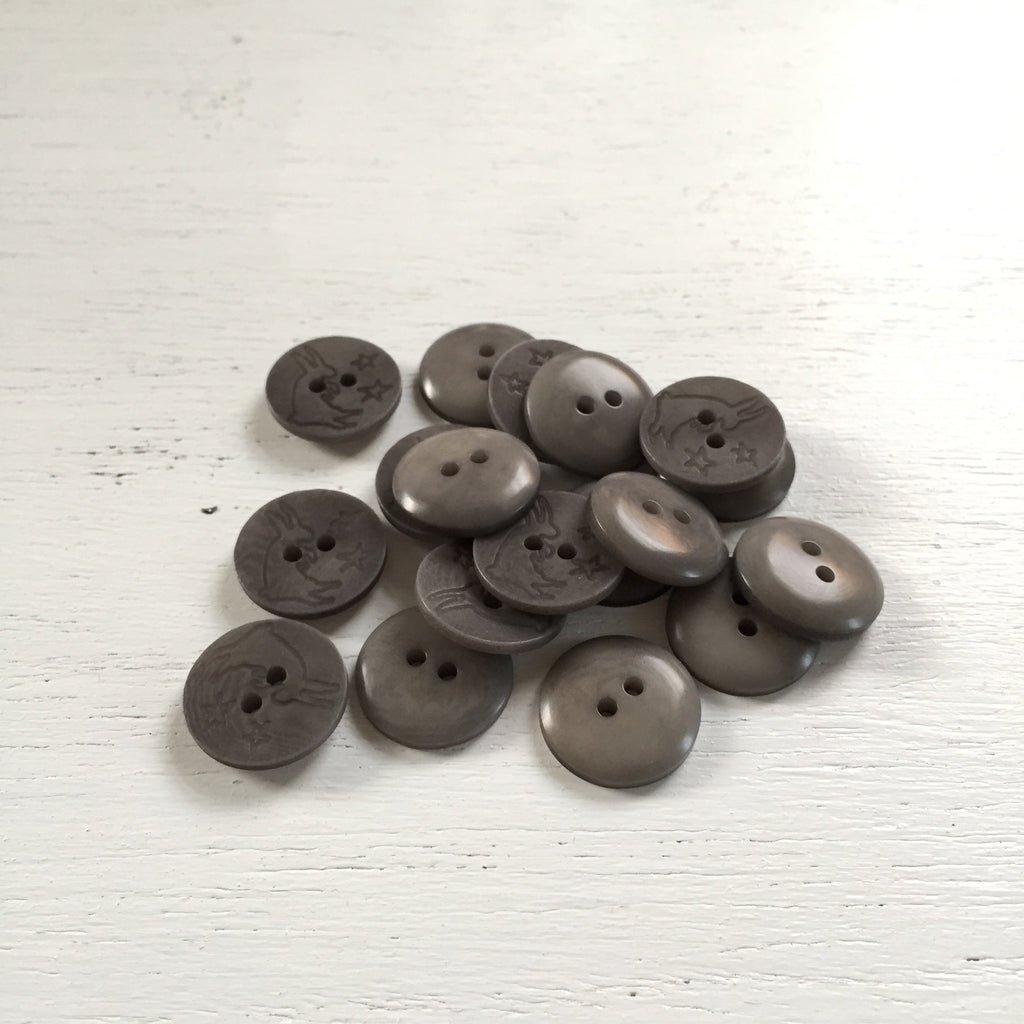 Gray Rabbit Tagua Buttons
$9.00 per dozen
"Rabbits" design by Feral Childe on 2-hole, 30L buttons.
These gray Feral Childe custom-engraved buttons are made from corozo, otherwise known as tagua nut or vegetable ivory. These buttons are a pleasure to handle. (See separate listing for natural color that can be dyed to match your sewing projects.)
The face is flat, with a softly-domed back. The texture on the front is matte; the texture on the back is smoother with a slightly burnished finish.
Sold by the dozen.
Button Size Guide:
Ligne / mm / inches
10L 7mm 1/4"
12L 8mm 5/16"
14L 9mm 3/8"
16L 10mm 3/8"
18L 11mm 7/16"
20L 12mm 1/2"
22L 14mm 9/16" 
24L 15mm 5/8"

 

26L 16mm 5/8"
28L 18mm 11/16"
30L 19mm 3/4"
32L 20mm 13/16"
34L 21mm 7/8"
36L 23mm 15/16"
38L 24mm 15/16"
40L 25mm 1"